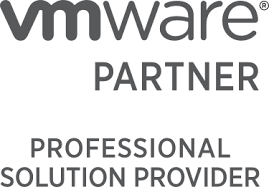 The VMware Partner Network
The VMware Partner Network, our award-winning partner program, provides extensive resources, training and support to differentiate your business and increase profitability with our industry-leading virtualization and cloud solutions.
What is the VMware Partner Network?
The VMware Partner Network is the framework for collaboration between VMware and our partners, offering a wide range of benefits, training, certifications and rewards to ensure our mutual success. The VMware Partner Network includes a range of partner programs to meet the needs of  a variety of partner types.
When you initially join, you do not need to select a specific partner program. You can just join the Enrolled tier. This tier allows you to:
Learn more about the different types of programs we offer
Take time to decide what program is right for your business model
Start acquiring the needed sales and technical solution skills to accelerate your time to the first VMware sale. Training is mostly free and available online
Start learning about our partner programs and apply today to begin your journey with VMware.
Learn more about the different partner programs available and determine which one is best for your business. Our programs are designed to empower, distinguish and reward our partners with three primary relationships to best align with your business needs.