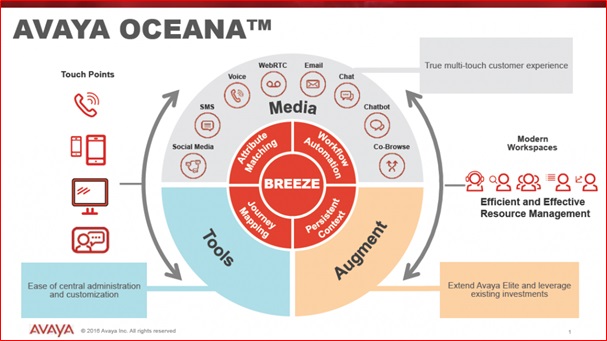 When it comes to your customers…
EXPERIENCE IS EVERYTHING
Customer engagement is more than omnichannel. It's delivering the best experience at every touch, on every device, and every time. Avaya OceanaTM is the next generation in multi-touch, context-driven customer engagement solutions. It not only manages big data, it activates it. Because when it comes to delivering unforgettable customer service across every industry,
EXPERIENCE IS EVERYTHING.
By partnering with QuarkPS to manage Avaya's Oceana application and manage it, you will work with Avaya's area Partner; This means that you will maximize Oceana's full potential.Whether it's the ability to build custom apps simply and easily, or to easily deploy and maintain pre-built snap-in options, you can be sure that by working with QuarkPS all the many possibilities that Avaya Oceana promises will be delivered.
Customers Across Every Channel
Provide customers with the perfect experience, enabling them to use any device—mobile, web, phone—of their choice, at any moment. Preserve context throughout their journeys by capturing all interaction data. Combine past interaction info from your existing systems with real-time experience data from Oceana. Then pair customers with the right agents and resources using attribute matching. Transitions are seamless: agents will have the right knowledge—so there's no need to ask customers to repeat themselves.